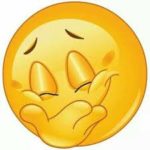 ---
December 2021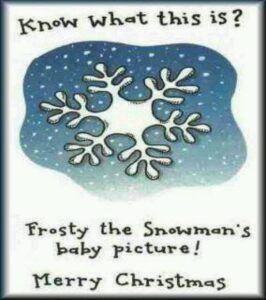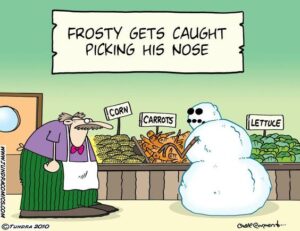 ____________________
March 2021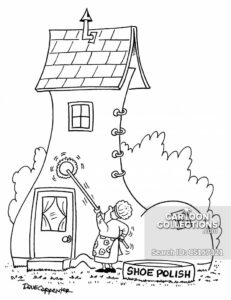 ____________________
January 2021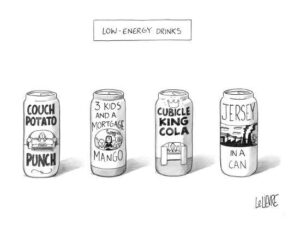 Even animals suffer from low energy at times…..(video).
___________________
December 2020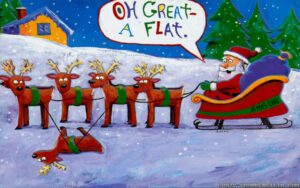 _________________
October 2020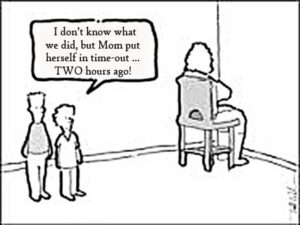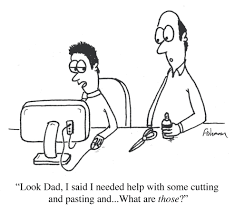 _________________
August 2020

http://mvotd.com/family-rescues-baby-fox-in-their-backyard-and-reunites-him-with-mom-video_1107560b7.html
_________________
June 2020

_________________
May 2020
How to Pass the Salt While Maintaining Proper Social Distancing…..
_________________
March 2020

__________________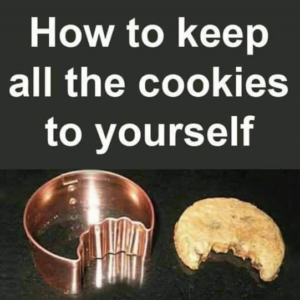 __________________
February 2020
Squirrel Has Existential Crisis
Squirrel Has Existential Crisis As It Hopelessly Slides Down Greased Feeder.
Mouse Cartoon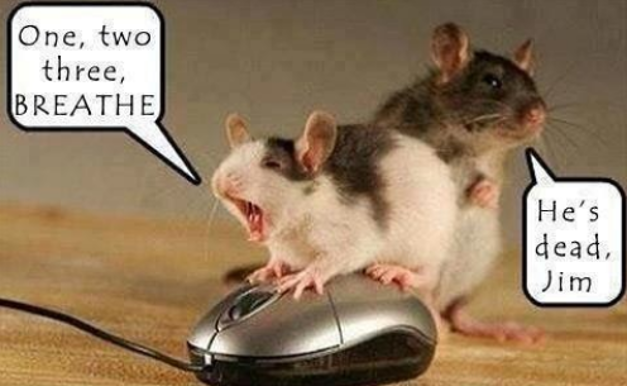 September 2019
Autistic Singer, Kodi Lee,
Wins Golden Buzzer on America's Got Talent
July 2019
Inspiring Lyme Disease Testimonial
Two years ago, I began using The Ultimate Monolaurin to help recover from Lyme's Disease and numerous co-infections.  Desperate for answers (as most Lyme's sufferers are), I happened upon your product through an internet search and was impressed with the research on how this product can deal with those tough spirochetes!  So, I took a chance and bought my first container of The Ultimate Monolaurin. 
   It certainly wasn't any more expensive than a lot of the medications I'd been recommended to take in the past, so I figured I didn't have much to lose.  As it turns out, the gain was beyond what I could have imagined.  Today, I am 90% free of all symptoms related to my illness. 
   I continue to take the maintenance dosage of The Ultimate Monolaurin on a daily basis.  I don't find it a coincidence that 12 years of suffering and symptoms was almost completely eliminated within 2 years of starting to use this product as part of my comprehensive recovery plan. Thank you for offering a low-cost, natural option that has made a significant impact on my physical condition!   H.D. – Ohio
May 2019

April 2019
Super Strong Girl Prank
March 2019
My wife thinks she is the better driver.
I let my dog decide…!

Just for Today
We can do anything for one day. So, just for today, let us be unafraid of life, unafraid of death which is the shadow of life; unafraid to be happy, to enjoy the beautiful, to believe the best.
Just for today let us live one day only, forgetting yesterday and tomorrow, and not trying to solve the whole problem of life at once.
-Joseph Fort Newton
February 2019
Who You Are Speaks Louder




Than Anything You Say
At the beginning of my 8:00 am class one Monday at the University of Nevada, Las Vegas, I cheerfully asked my students how their weekend had been. One young Man said that his weekend had not been very good. He'd had his wisdom teeth extracted. The young man then proceeded to ask me why I always seemed to be so cheerful. His question reminded me of something I'd read somewhere before: "Every morning when you wake up, you have a choice about how you want to approach life that day", I said to the young man. "I choose to be cheerful." "Let me give you an example", I continued.
The other 60 students in the class ceased their chatter and began to listen to our conversation. As soon as I had arrived to work, I called AAA and asked them to send a tow truck. The secretary in the Provost's office asked me what had happened. "This is my lucky day", I replied, smiling. "Your car breaks down and today is your lucky day??" She was puzzled. "What do you mean?"
"I live 17 miles from here", I replied. "My car could have broken down anywhere along the freeway. It didn't. Instead, it broke down in the perfect place: off the freeway, within walking distance from here. I'm still able to teach my class, and I've been able to arrange for a tow truck to meet me after class. If my car was meant to break down today, it couldn't have been arranged in a more convenient fashion." The secretary's eyes opened wide, and then she smiled. I smiled back and headed for class. So ended my story to the students in my economics class.
I scanned the 60 faces in the lecture hall. Despite the early hour, no one seemed to be asleep. Somehow, my story had touched them. Or maybe it wasn't the story at all. In fact, it had all started with a student's observation that I was Cheerful. A wise man once said: "Who you are speaks louder to me than anything you can say." I suppose it must be so.
April 2018
 How Do I Put This…

March 2018
Inspiring MRSA Testimonial
Hi, my name is Tom, I came to this website (PPT-Health) with questions about my wife that had MRSA. She had it so bad that the doctor after her 3rd surgery said she was going to die. They could not even come close to killing the MRSA.
She is in a wheelchair has had MS for 43 yrs but I didn't want MRSA to be what kills her. I sent an email with my questions and they recommended the MRSA Protocol. I started her on Monolaurin and Bio-fibrin and within 2 weeks she was getting better (along with cleaning up her UTI infection).
She is alive today because of these products. We have told hundreds about them and have seen miraculous results in many lives. It was an answer to my prayers that night when God led me to their site, thank you very much!!!
Tom K.
February 2018
Competitive Instrumental Performance
__________________________________________________
January 2018
One Arm, One Leg Ballet
December 1, 2017
November 9, 2017
Sandwich for Lunch – Mr. Bean
September 21, 2017
 Warning: Brain Tease!
Dear Sirs,
I have a very complicated benefits question.
Many years ago, I married a widow out of love who had an 18 year old daughter.
After the wedding, my father, a widower, came to visit a number of times, and he fell in love with my step daughter.
My father eventually married her without my authorization.
As a result my step-daughter became my step mother and my father became my son in law.
My father's wife (also my step daughter) and my step-mother, gave birth to a son who is my grandchild because I am the husband of my step daughter's mother.  This boy is also my brother, as the son of my father.
As you can see, my wife became a grandmother, because she is the mother of my father's wife. Therefore it appears that I am also my wife's grandchild.
A short time after these events, my wife gave birth to a son, who became my father's brother-in-law, the step-son of my father's wife, and my uncle.
My son is also my step mother's brother, and through my step-mother, my wife has become a grandmother and I have become my own grandfather.
In light of the above mentioned, I would like to know the following:
Does my son, who is also my uncle, my father's son-in-law and my step mother's brother fulfil the requirements for receiving childcare benefits?
Sincerely yours,
September 1, 2017
Meals on Wheels!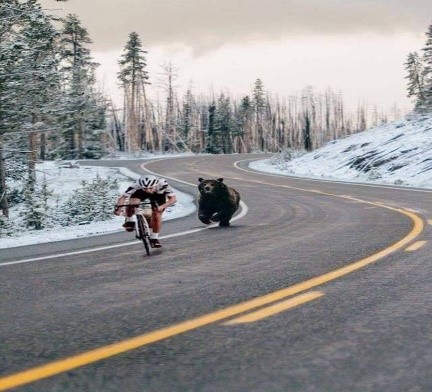 Fun thoughts and one-liners!
A one-mile stretch of Route 66 between mile markers four and five, in New Mexico, plays "America the Beautiful" When Drivers Go over it at exactly 45 miles per hour. The system involves using perfectly spaced rumble strips to generate sound.
~
The world isn't really much worse than it ever was, the news coverage is just so much better now.
August 2017
Fun thoughts and one-liners!
I read that 4,153,237 people got married last year, shouldn't that be an even number?
~
Today a man came to my door asking for a small donation towards the local pool. I gave him a glass of water.
~
I find it ironic that red, white, and blue stand for freedom until they are flashing behind you.
~
I want to die peacefully like my grandfather did, not screaming and yelling like the other passengers in his car.
Doctor Visits!
A man walked into a doctor's office and the receptionist asked him what he had. The man said: 'Shingles.' So she wrote down his name and address and told him to have a seat.
Fifteen minutes later a nurse's aide came out and asked the man what he had.
He said, 'Shingles.' So she wrote down his height, weight, a complete medical history and told him to wait in the examining room.
A half hour later a nurse came in and asked the man what he had. Again he said, 'Shingles.' So the nurse gave him a blood test, a blood pressure test, an electrocardiogram, and told him to wait for the doctor.
An hour later the doctor came in and found the man sitting patiently in an examination gown and asked him what he had. Again he said, 'Shingles.' The doctor asked, 'Where?'
The man said, 'Outside on the truck. Where do you want me to unload 'em??'
July 2017
Fun thoughts and one-liners!
If you want milk, you don't sit in the middle of a field and wait for a cow to back up to you. You go get the cow!
~
Laughter is to life what shock absorbers are to a car. It won't take the potholes out of the road but it will make the ride a bit smoother.
Even the Police Have a Sense of Humor
After thieves in Ontario stole a refrigerated truck containing $45,000 worth of lettuce, the police department released a statement asking residents to, "Romaine calm," and "lettuce know if you have any tips!"
June 29, 2017
Fun Thoughts and One-Liners
A recent study finds that women who carry a little extra weight tend to live longer than the men who mentioned it.
~
If you think nobody cares that you're alive, try missing a few payments!
~
Money can't buy you happiness but it can keep the kids in touch!
50 Dollars is 50 Dollars!
Walter took his wife Ethel to the fair every year, and every time he would say, "Ethel, you know I'd love to go for a ride in that helicopter." Ethel always replied, "I know that Walter, but that helicopter ride is $50 and 50 dollars is 50 dollars."
Finally, one year at the fair, Walter said to Ethel, "Ethel, you know I'm 87 years old now. If I don't ride that helicopter this year, I may never get another chance." Once again Ethel replied, "Walter, you know that helicopter is $50 and 50 dollars is 50 dollars."
The helicopter pilot overheard the couple's conversation and said, "Listen folks, I'll make a deal with you. I'll take both of you for a ride; if you can both stay quiet for the entire ride and not say a word I won't charge you! But if you say just one word, it's 50 dollars."
Walter and Ethel agreed and up they went in the helicopter. The pilot performed all kinds of fancy moves and tricks, but not a word was said by either Walter or Ethel. The pilot did his death-defying tricks over and over again, but still there wasn't so much as one word said. When they finally landed, the pilot turned to Walter and said, "Wow! I've got to hand it to you. I did everything I could to get you to scream or shout out, but you didn't. I'm really impressed!"
Walter replied, "Well, to be honest, I almost said something when Ethel fell out – but, you know, 50 dollars is 50 dollars!"
June 14, 2017
Fun Thoughts and One-Liners!
A new baby came home from the hospital still wearing his hospital identification tag. The baby's three-year-old brother saw him and asked, "Mama, when are you going to take off his price tag?"
~
Every morning I get hit by the same bike. It's a vicious cycle.
~
An English professor was lecturing his class. "In English," he said, "a double negative forms a positive. But there isn't a single language, not one, in which a double positive can express a negative." – A voice from the back of the room said, "Yeah, right."
~
In Chicago, many are saying that instead of giving a politician the keys to the city, it might be better to change the locks!
May 16, 2017
Fun Thoughts and One-Liners!
There is no wholly satisfactory substitute for brains – but silence does a pretty good job!
~
   During a routine check-up, the doctor noticed an unusual scar on the man's head. He asked what he got it from and the man replied, "Well, it's from getting drugged."
   Not understanding, the doctor asked how it happened. The man said, "I was working on a ranch when my horse bolted – my foot got caught in the stirrup and I got drugged."
Grizzly Bears: What You Need to Know!
   The Newfoundland Department of Fish and Game is advising hikers, hunters, and fishermen to take extra precautions and be alert for bears while in the fields.
"We advise that outdoorsmen wear small bells on their clothing so as not to startle bears that aren't expecting them, and to carry pepper spray with them in case of an encounter."
Outdoorsmen should recognize the difference between black bear and grizzly bear droppings. Black bear droppings are smaller and contain lots of berries and fur.
Grizzly bear droppings have little bells in it and smell like pepper.
May 2, 2017
Fun Thoughts and One-Liners!
Just how intelligent are dolphins? Well, within just days of captivity they can train humans to stand on the side of the pool and throw fish to them three times a day.
~
His idea of a balanced diet is having a bag of chips in each hand.
~
Many parents are so anxious to give their children what they didn't have that they forget to give them what they did have.
~
Half our life is spent trying to find something to do with the time we have rushed through life to save – Will Rogers
April 2017
Life Choices
The first lady and the president were traveling in their limo and had to stop for gas on their way to their event. When they had stopped, she seemed to recognize the man pumping their gas and got out of the car. After visiting with the man and laughing, she gave him a quick hug and got back in the limo.
"Who was that?" asked the president.
"Just an old boyfriend of mine." She replied.
"So let me get this straight… You are married to me – the most powerful man in the free world but you could have married him and been the wife of a man who pumps gas for a living." Said the president with his chest puffed out in pride.
"Don't be silly, dear. If I would have married him, HE would have been president!"
Short Sayings
– "Give a man a fish and he will eat for a day. Teach him how to fish and he will sit in a boat all day."
– "The only problem with telling good stories is that it usually reminds the other person of a dull one."
April 2017
Safari Humor
On safari. In Africa. Big-game hunting – and the woman is driving the handsome hunting guide crazy with her barrage of questions.
        "How will I know if I trap a tiger?" she asked.
        "By his yellow coat and stripes, madam."
        "And how do I know if I trapped a Lion?"
        "By the brown color and his flowing mane."
        "And how do I know if I trap an Elephant?"
        "That, Madam," sighed the guide, "is the easiest of all – by the odor of peanuts on his breath."
Parenthood Job Description
    Sometimes it helps to look at the challenges in your life through a smile 🙂 If it had been presented this way before, I don't believe any of us would have done it!!!!
POSITION: Mom, Mommy, Mama, Ma Dad, Daddy, Dada, Pa, Pop
**JOB DESCRIPTION:
Long term, team players needed, for challenging, permanent work in an often chaotic environment.
Candidates must possess excellent communication and organizational skills and be willing to work variable hours, which will include evenings and weekends and frequent 24-hour shifts on call…
Some overnight travel required, including trips to primitive camping sites on rainy weekends and endless sports tournaments in faraway cities!
Travel expenses not reimbursed.
Extensive courier duties also required.
RESPONSIBILITIES:
The rest of your life.
Must be willing to be hated, at least temporarily, until someone needs $5.
Must be willing to bite tongue repeatedly.
Also, must possess the physical stamina of a pack mule and be able to go from zero to 60 mph in three seconds flat in case, this time, the screams from the backyard are not someone just crying wolf.
Must be willing to face stimulating technical challenges, such as small gadget repair, mysteriously sluggish toilets, and stuck zippers.
Must screen phone calls, maintain calendars and coordinate production of multiple homework projects…
Must have the ability to plan and organize social gatherings for clients of all ages and mental outlooks.
Must be a willing to be indispensable one minute, an embarrassment the next…
Must handle assembly and product safety testing of a half million cheap, plastic toys, and battery operated devices.
Must always hope for the best but be prepared for the worst.
Must assume final, complete accountability for the quality of the end product.
Responsibilities also include floor maintenance and janitorial work throughout the facility…
POSSIBILITY FOR ADVANCEMENT & PROMOTION:
None.
Your job is to remain in the same position for years, without complaining, constantly retraining and updating your skills, so that those in your charge can ultimately surpass you
PREVIOUS EXPERIENCE:
None required, unfortunately.
On-the-job training offered on a continually exhausting basis.
WAGES AND COMPENSATION:
Get this! You pay them!
Offering frequent raises and bonuses.
A balloon payment is due when they turn 18 because of the assumption that college will help them become financially independent.
When you die, you give them whatever is left.
The oddest thing about this reverse-salary scheme is that you actually enjoy it and wish you could only do more.
BENEFITS:
While no health or dental insurance, no pension, no tuition reimbursement, no paid holidays and no stock options are offered; this job supplies limitless opportunities for personal growth, unconditional love, and free hugs and kisses for life if you play your cards right.
 ** AND A FOOTNOTE 'THERE IS NO RETIREMENT — EVER!!
March 3, 2017
Tooth Fairy's Cash Payouts Hit All-Time High!
Do you remember the pure excitement of finding a shiny quarter beneath your pillow left by the Tooth Fairy? Well, things have changed a bit in recent years…
Did you know that in 2016 the Tooth Fairy's cash payouts have soared to an all-time high averaging $4.66 per tooth? That's a whopping 75-cent increase from 2015.
Last year, the Tooth Fairy paid roughly $290.6 million in the U.S. for lost teeth! Cash payouts for a first lost tooth are typically a little higher than average.
In the U.S., the Tooth Fairy visits around 85% of the nation's households with children; and in a majority of those homes, leaves money.
Although most of the homes the Tooth Fairy hits receive money, the fairy is also known to occasionally leave gifts that promote dental health, such as toothpaste or toothbrushes.
The Tooth Fairy can be a great way for parents to help start conversations with children on oral hygiene and promoting healthy habits.
Tip For Cleaning Up After A Sandy Outing
Nothing makes you feel like a giddy child again like a trip to the beach! Carving out holes with your heels as waves recede, building sand castles and writing messages with driftwood pens make for loads of fun!
But when it's time for the car-ride home you find it's as if the sand has been glued to your fingers and toes and wants to tag along… Here is what to do when it is time to load up and you are covered from head to toe in sand!
Clean up hot, sweaty, sand-covered children (or adults) with baby powder. Sprinkle it on their skin to remove moisture and the sand will fall off almost by itself. If only our parents had known this trick!
February 14, 2017
Sherlock and Watson Go Camping…
Sherlock Holmes and Watson decided they wanted to go camping.
They were enjoying the great outdoors and in the evening sat around the warm campfire.
After a while, they got tired and went to bed.
In the middle of the night, Sherlock Holmes woke suddenly and shook Watson awake.
"Wha-what-what's the matter!?" said Watson, half asleep.
Sherlock Holmes replied, "Look up at the sky and tell me what you deduce?"
"Well…" said Watson. "I see there are thousands of stars.
If there are thousands of stars, I deduce there are many other planets.
And if there are other planets, I deduce there must be life.
Therefore, I deduce there must be other life in the universe."
"No!" Sherlock Holmes said, "Someone stole our tent!"
February 9, 2017
Origins of Common Phrases
HOGWASH
Steamboats carried both people and animals. Since pigs smelled so bad they would be washed before being put on board. The mud and other filth that was washed off was considered useless "hogwash".
A 'SHOT OF WHISKEY'
In the old west a .45 cartridge for a six-gun cost 12 cents, so did a glass of whiskey. If a cowhand was low on cash he would often give the bartender a cartridge in exchange for a drink. This became known as a "shot" of whiskey.
COBWEB
The Old English word for "spider" was "cob".
SLEEP TIGHT
Early beds were made with a wooden frame. Ropes were tied across the frame in a crisscross pattern. A straw mattress was placed on top of the ropes. Over time the ropes stretched, causing the bed to sag. The owner would then tighten the ropes to get a better night's sleep.
THE WHOLE NINE YARDS
American fighter planes in WW2 had machine guns that were fed by a belt of cartridges. The average plane held belts that were 27 feet (9 yards) long. If the pilot used up all his ammo he was said to have given it the whole nine yards.
BUYING THE FARM
This is synonymous with dying. During WW1 soldiers were given life insurance policies worth $5,000. This was about the price of an average farm, so if you died you "bought the farm" for your survivors.
PASSING THE BUCK / THE BUCK STOPS HERE
Most men in the early west carried a jack knife made by the Buck knife company. When playing poker it as common to place one of these Buck Knives in front of the dealer so that everyone knew who he was. When it was time for a new dealer the deck of cards and the knife were given to the new dealer. If this person didn't want to deal he would "pass the buck" to the next player. If that player accepted, then "the buck stopped there".
OVER A BARREL
In the days before CPR a drowning victim would be placed face-down over a barrel and the barrel would be rolled back and forth in an effort to empty the lungs of water. It was rarely effective; hence, if you are over a barrel you are in deep trouble.